Why a PhD? (The Illustrated Guide to a PhD)
That's a great question … what follows is my answer, but first … a really good pictoral explanation by Matt Might entitled, The Illustrated Guide to a Ph.D.
Imagine a circle that contains all of human knowledge: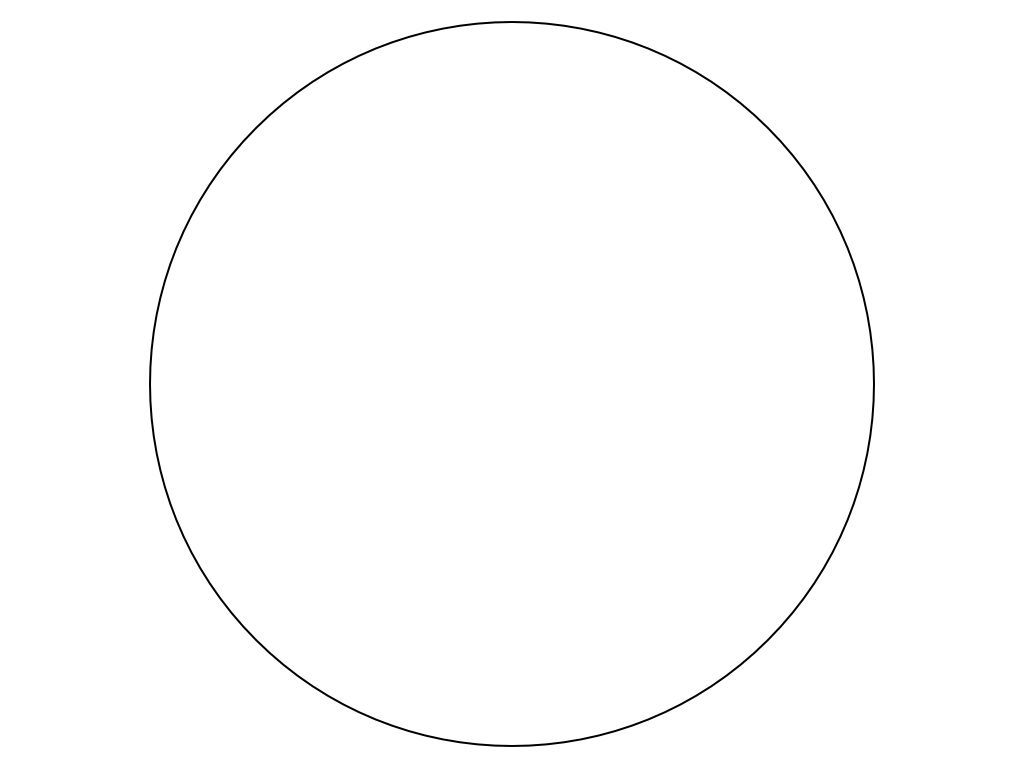 By the time you finish elementary school, you know a little: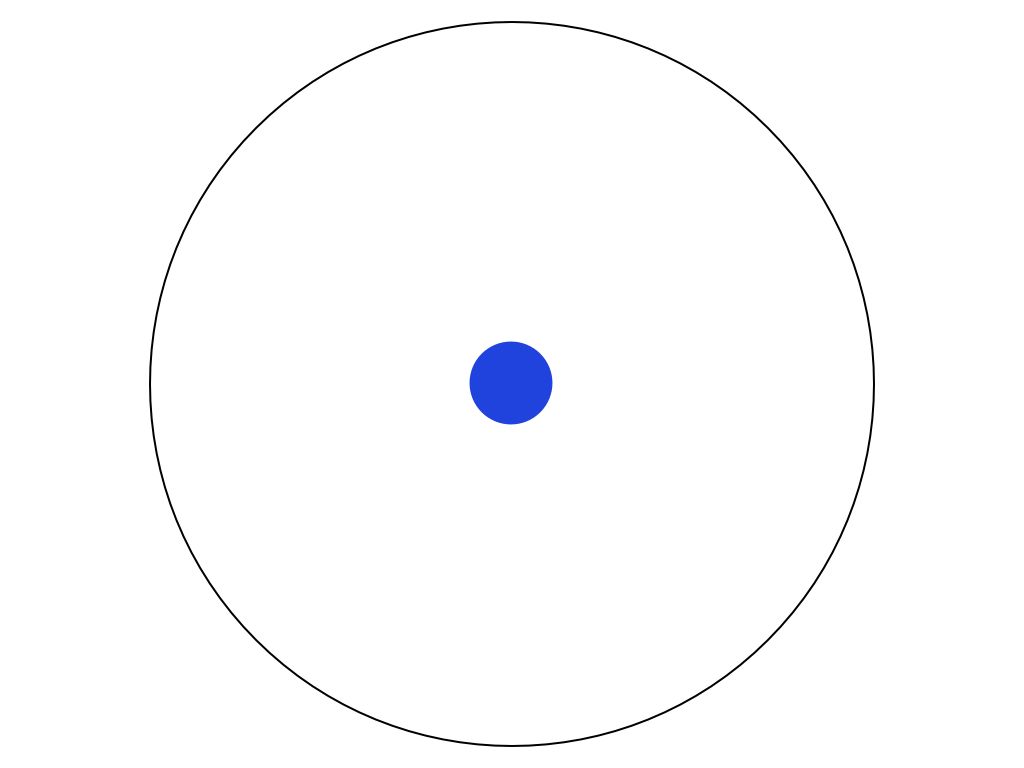 By the time you finish high school, you know a bit more: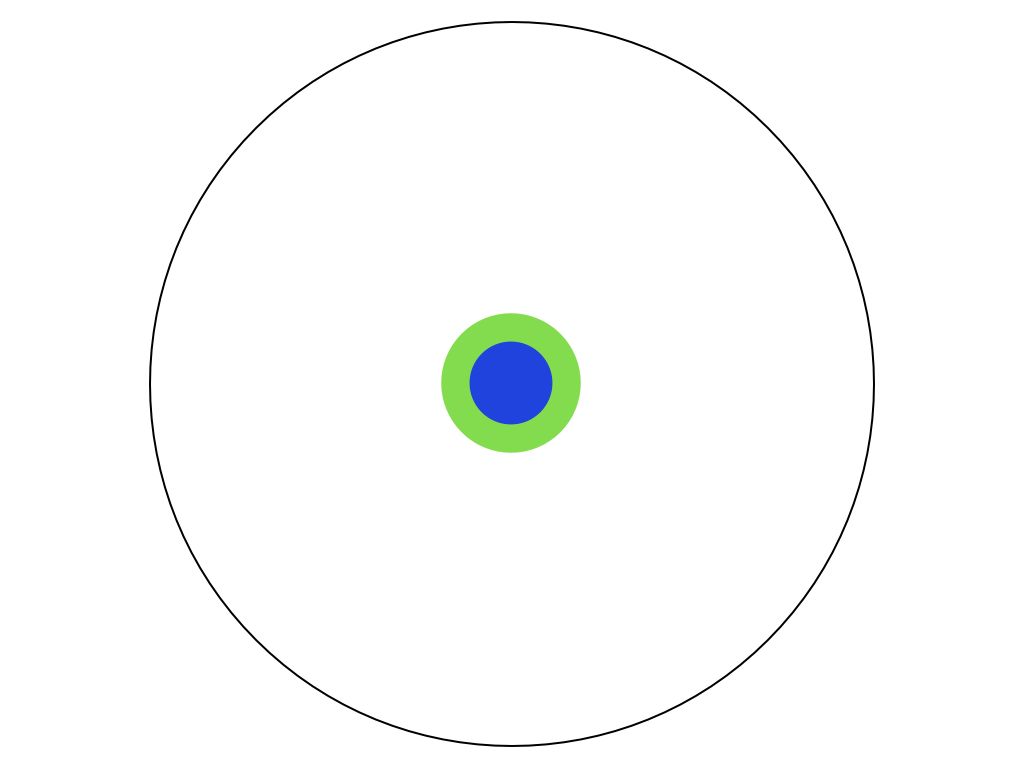 With a bachelor's degree, you gain a specialty: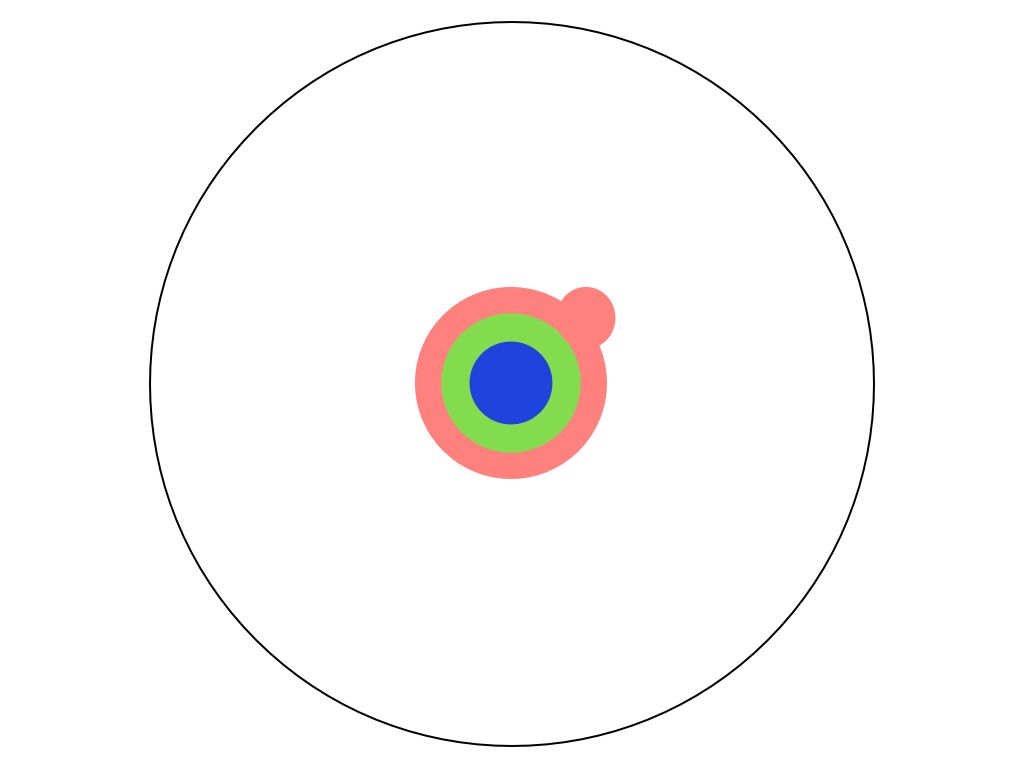 A master's degree deepens that specialty: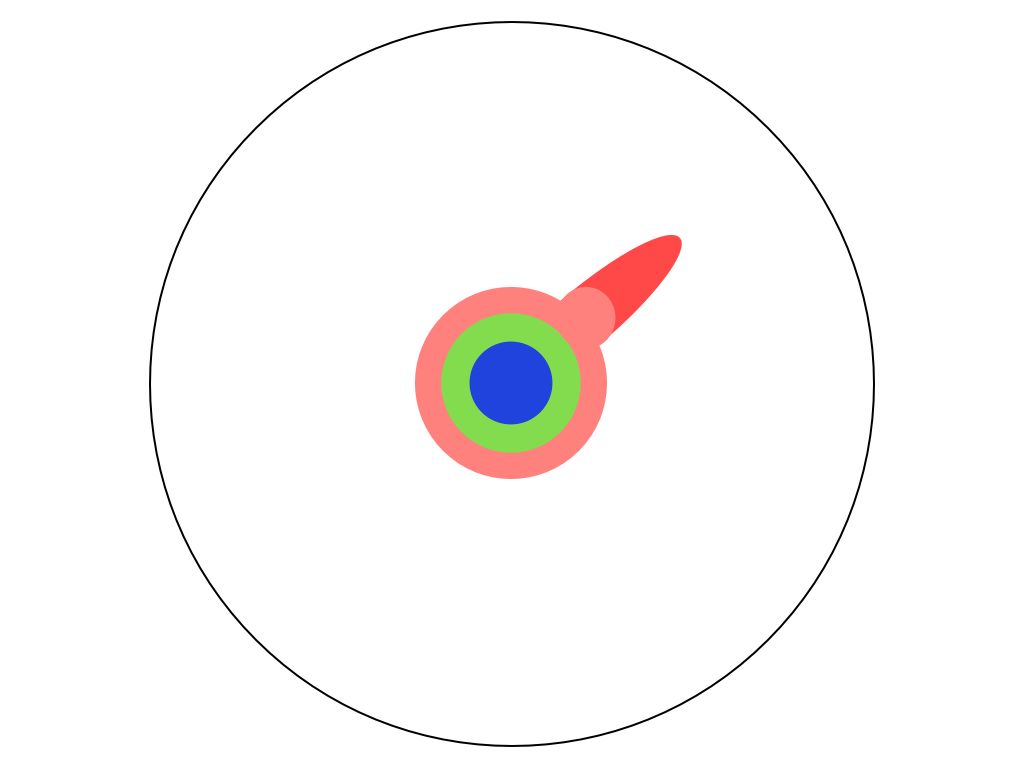 Reading research papers takes you to the edge of human knowledge: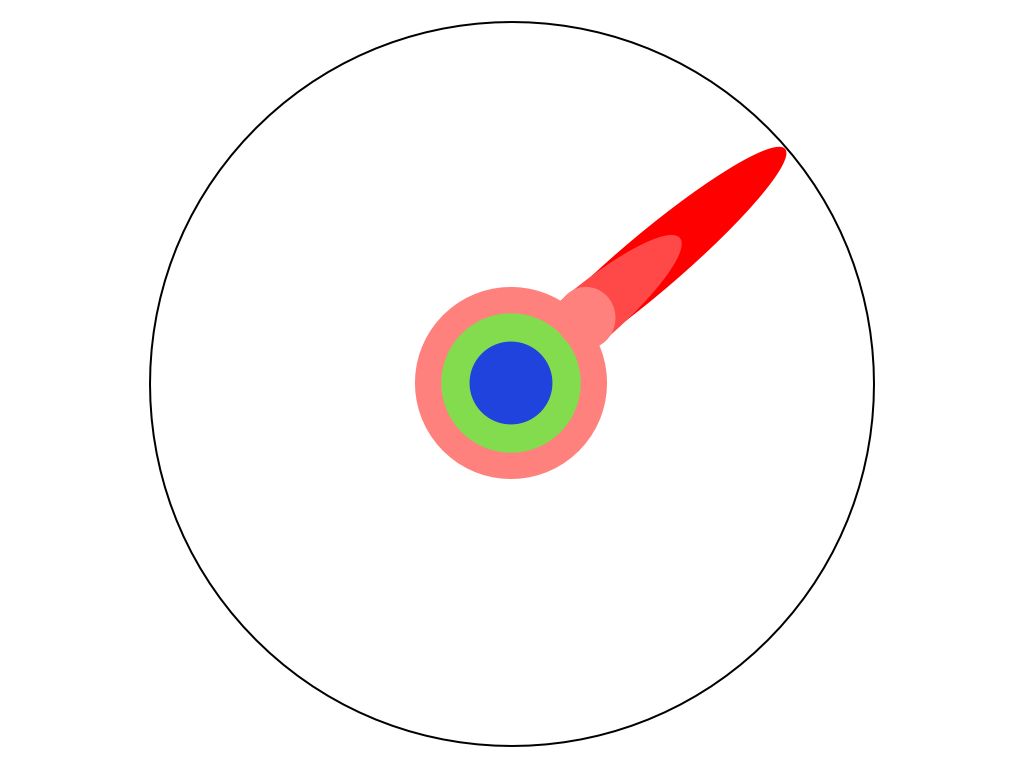 Once you're at the boundary, you focus: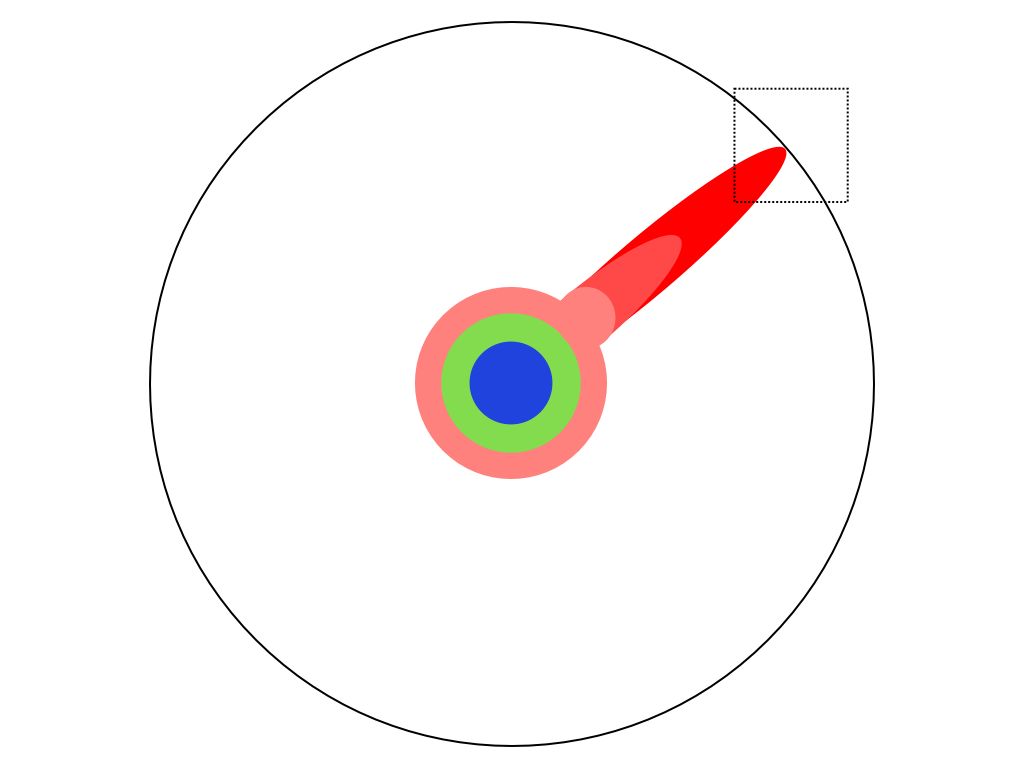 You push at the boundary for a few years: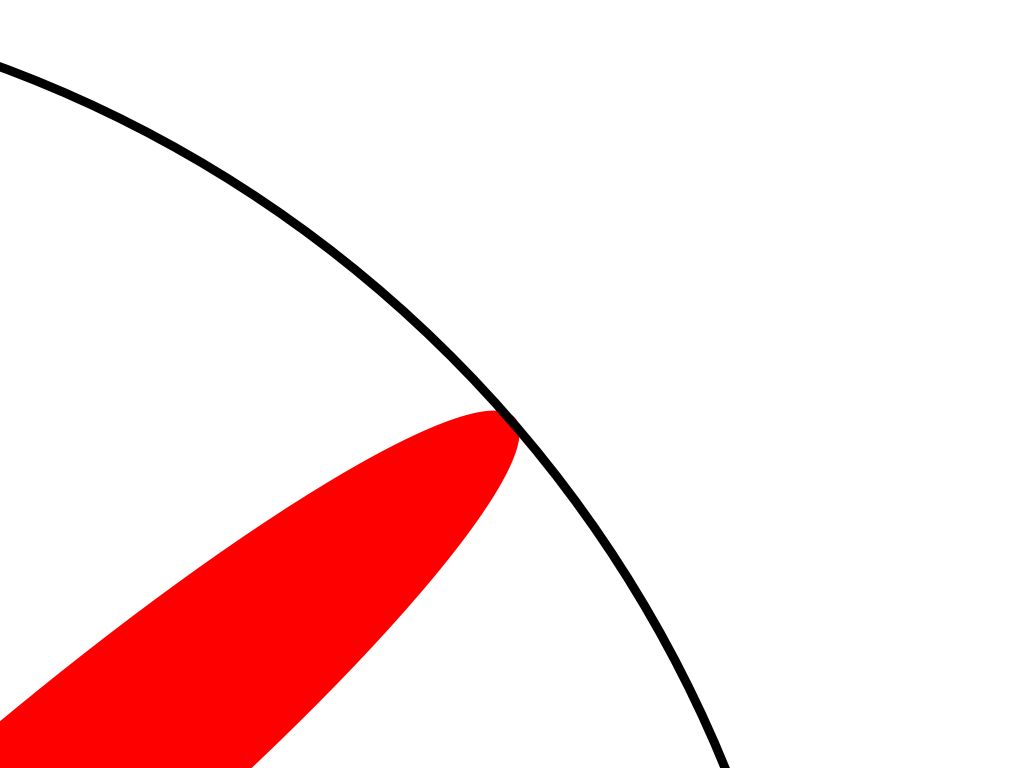 Until one day, the boundary gives way: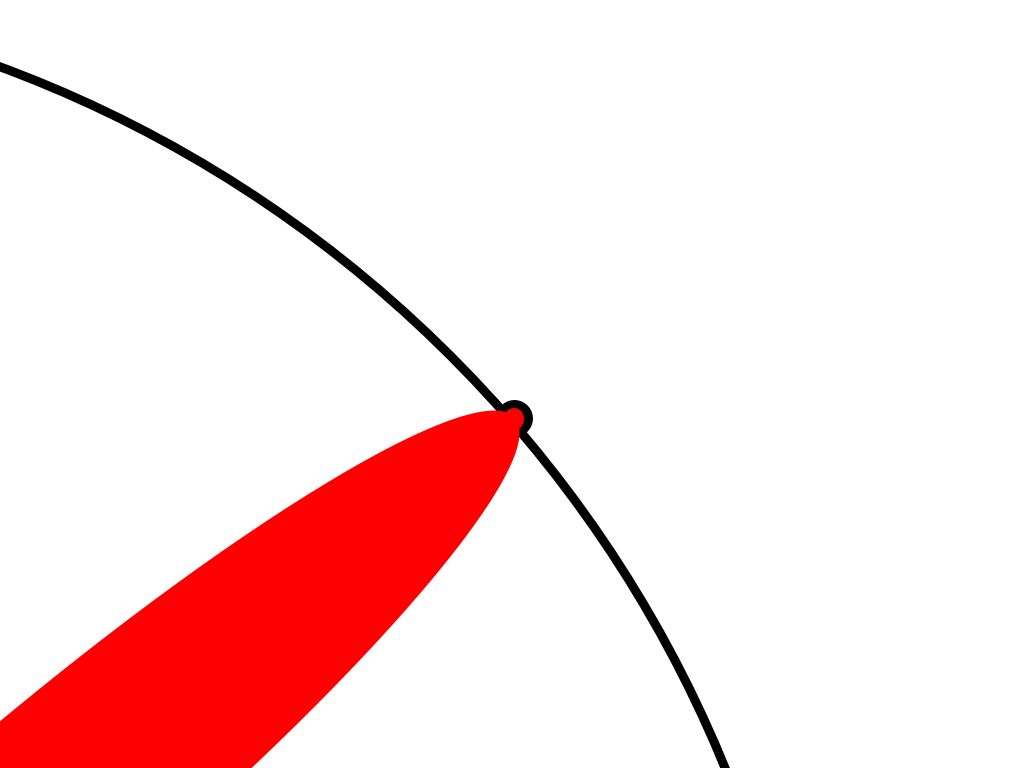 And, that dent you've made is called a Ph.D.: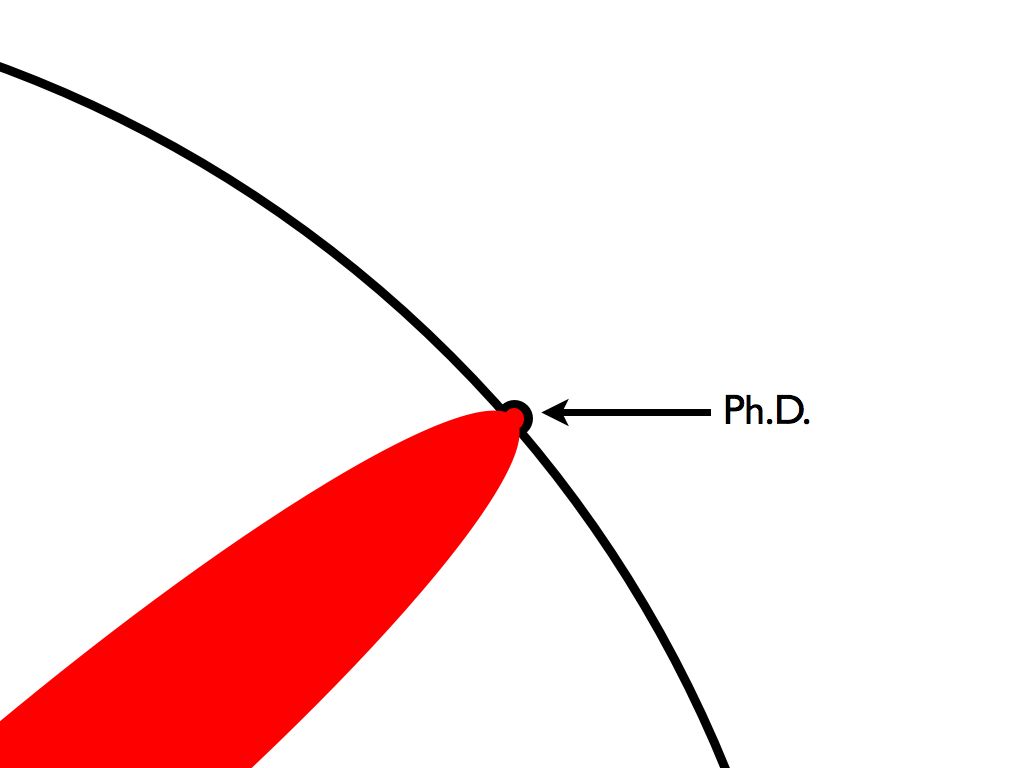 Of course, the world looks different to you now: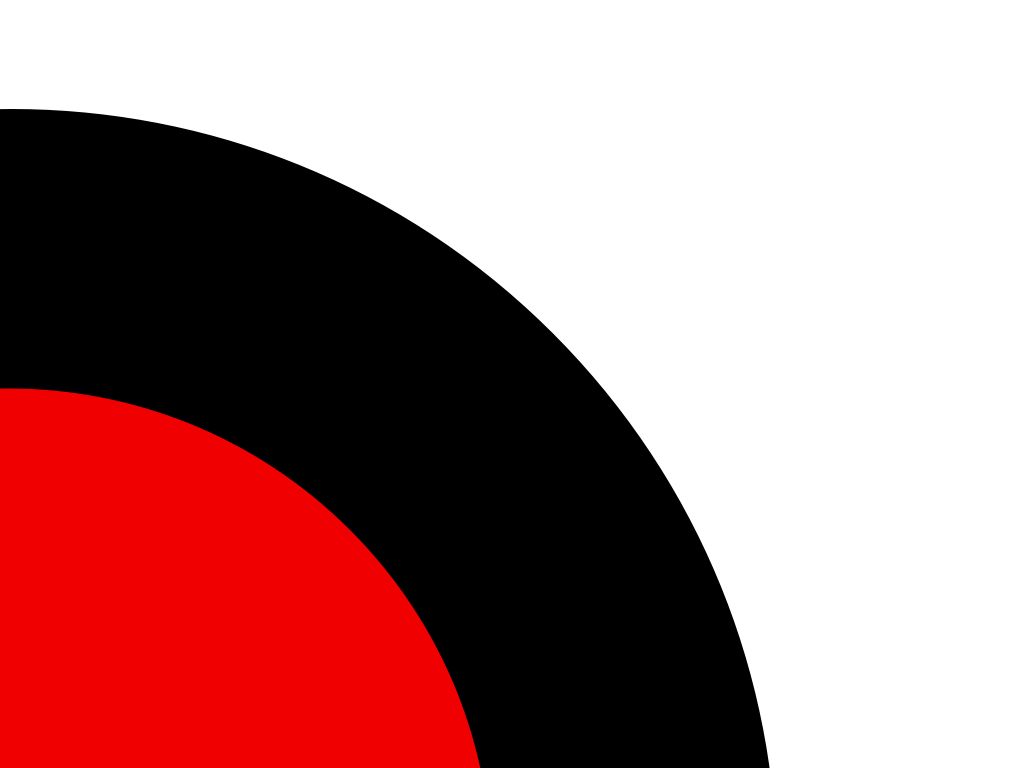 So, don't forget the bigger picture: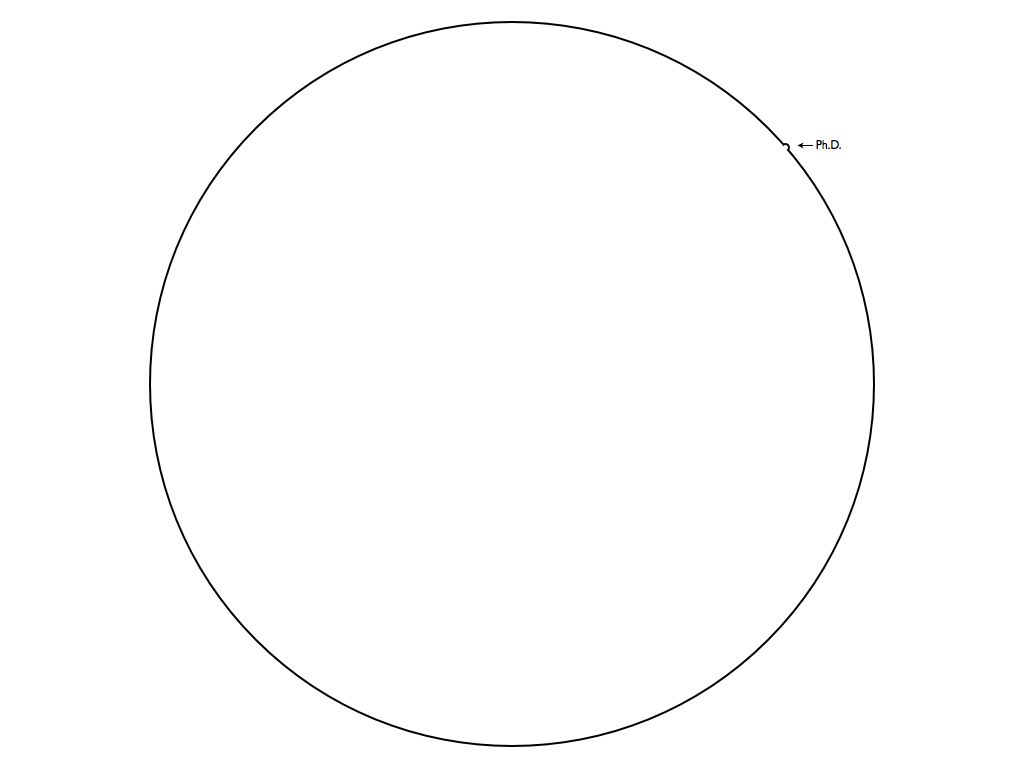 Keep pushing.
License
This work is licensed under the Creative Commons Attribution-NonCommercial 2.5 License.
JRB's Own Personal Explanation & Introduction
With the practical and deliberate sharing of actionable, reasonable, coherent, and moving knowledge our world gains momentum; today this forward motion moves at an ever-increasing rate. I have been involved in the communal construction, use, and continual improvement of knowledge throughout my adult life, only recently discovering an academic discipline that embodies these ideas: Technical Communication & Rhetoric.
As a full-time husband, father of three (almost four!), community member, active volunteer, and university professional, I must continue my full-time employment and pursue my terminal degree as a part-time student. My current work, which supports my education through payroll and employee tuition assistance, is focused on facilitating successful adolescent transitions into the university, especially guiding Undecided/Uncertain, Prelaw, First Generation College (FGC), Low Income, Non- Traditional, and Academically Low-Performing students. Several of these populations are often historically under-prepared and under-represented in institutions of higher learning, so their learning curve is much steeper than for middle/upper class students, and their need for basic skills is often equal to or greater than that of other students. This work is completed using one-to-one guidance, instructive workshops, and many strategic communications and structured learning interactions. I am entering my third year in this role, and we have already made great strides in improving our services, communications, and accountability. I work diligently to lead, direct, provide, and improve academic counseling and group instruction. This regularly involves learning assessments, communications, service delivery, partnership development, and meaningful analysis of our qualitative and quantitative results. I am honored and pleased to report that my work and that of our entire team is frequently and increasingly acknowledged by regional and national authorities in the fields of academic advising and student retention.
Academically, I am nearing completion of 77 graduate credit hours, 34 beyond the Masters level. Of the 34, the Texas Tech TCR curriculum accounts for 15. These multidisciplinary experiences are helping to expand, clarify, and mold my understanding of scholarship, teaching, and service in higher education. As I prepare to establish my permanent disciplinary university residence, I find myself drawn to a very desirable lot in the neighborhood of technical communication at the intersection of research and application. With neighbors including digital communication, rhetorical delivery, electronic usability, new media, and student success, I believe I'll be right at home. The property has been appraised and inspected, blueprints are coming together, and it is the right time to sign on the dotted line. Accordingly, I am applying to more formally join my classmates and deliberately pursue a terminal degree in the field of Technical Communication and Rhetoric.
Currently my interests are best stated in the following list of potential research topics:
Advising: Balancing Technology & Personal Interaction to Facilitate Academic Development in a Service Environment
Effective Use of Educational Technology in Reaching Poor & Non-Traditional
Students of Higher Education in Rural Communities of West Texas
Effectively Engaging the Decision-Making Processes of the Late Adolescent in Academic and Career Counseling
Practical Application of Business Principles in Higher Education: Positive & Negative as Related to Organizational Effectiveness, Measurement, & Change
Remaining Coursework
Courses Remaining
Summer 2010
Fall 2010
Spring 2011
May 2011
5/16-5/28
Summer 2011
Fall 2011
Spring 2012
May 2012
Summer 2012
Fall 2012
Finish Incompletes
Scheduled.
5371
15203 – Booher On Campus
W 5-8
5363
Rickly (358)
TR 3:30-5:30pm
Methods – 5365
30230 – Lang Online Mondays 6-7:30 pm
Theory – 5362 Rhetorical Analysis
Zdenek On Campus
TR–8-9:30am
Bonus:  Perspectives on the World Christian Movement" ME5050
M 6-9pm
Theory – 5386 Accessible Rhetoric
23294 – Zdenek Online Thursdays 5-7:30 pm
5387 – Publications Management
Baehr – Tuesdays (D21) 6:00-7:30pm
Practice – 5388 Usability Testing & Research
Carter
1:30-5:30pm
MTWRF
8000
3 hours
3 hours
3 hours
Qualifying Exam
March
Preliminary Dissertation Proposal
January
Post-Exam Meeting
April
Final Dissertation Proposal
May
Prepare for Qualifying Exams
January-February
Reading List Preparation
All Summer Long
Conduct Research in Field
June
Analyze Research Findings
July-August
Details on Perspectives:
http://www.tiu.edu/files/divinity/academics/TEDS_2009-10_Catalog_Master.pdf see page 183 "ME 5050 Perspectives on the World Christian Movement The course surveys the history, theology, and strategy of the global advance of the gospel. Specific instances of the growth of the Christian movement in selected areas of the world are examined. Perspectives is offered as an occasional course at various locations throughout the year. Contact the Extension Office for details. Three hours."  More information at http://class.perspectives.org and syllabus from Fall 2009 attached.  I originally became interested in this subject as part of our conversations in the Theories of Argumentation course last year; I believe its content makes it a peer to courses like Intercultural Communication, Discourses of the Great War, and Rhetoric of Science.
General Information from the TTU TCR Web Page
PhD, Technical Communication & Rhetoric
Purpose of Degree Program
The PhD qualifies people to conduct independent research by various methods and thus to contribute to knowledge. The PhD is usually a qualification for a professorial position in a university.  The aims of study are broad knowledge of the literature on technical communication and rhetoric, specialized knowledge of some aspect of technical communication or rhetoric as reflected in the dissertation research, and ability to conduct ongoing independent research using one or more methods.
The PhD in Technical Communication and Rhetoric (TCR) is designed for students with an interest in rhetoric, writing, technical communication, and composition. The degree in TCR requires 45 hours of graduate work in rhetoric and technical communication beyond the bachelor's degree. An additional 15 hours may be used for a minor in a related field. Credits earned on a master's degree count toward these totals. This degree prepares students for positions in a wide range of college and university writing programs. This degree program requires courses in qualitative and quantitative research methods. The program emphasizes five broad areas of scholarship in its scholarship, coursework, and initiatives: a) Rhetoric, Composition, and Technology, b) Technical Communication, c) Rhetorics of Science and Healthcare, d) Technology, Culture, and Rhetoric, and e) Visual Rhetoric, New Media, and User-Centered Design. These guidelines to determine requirements and to monitor your progress through the program. Contact the Director of Graduate Studies in TCR or your advisory committee when you have questions. Students seeking the PhD at Texas Tech University must also follow the guidelines in the Catalog of theGraduate School.
Requirements
Please see the course requirements page.
Outcomes
Upon completing the PhD-TCR curriculum successfully, students should be able to do the following:
Employ appropriate research methodologies to produce scholarship that extends knowledge in the disciplines of technical communication and rhetoric.
Analyze technical communication situations and documents from a variety of theoretical and rhetorical perspectives.
Participate effectively in appropriate scholarly and professional organizations.
Prepare scholarship for presentation and publication.
Assessment
Students' success in meeting the outcomes stated above will be measured through
annual review by a committee of graduate faculty assembled by the candidate and the Director of Graduate Studies in Technical Communication and Rhetoric
a qualification examination and a dissertation, both to be evaluated by a committee of graduate faculty assembled by the candidate and the Director of Graduate Studies in Technical Communication and Rhetoric.
Online Program
Texas Tech is proud to offer its PhD in Technical Communication and Rhetoric via distance education. The degree is identical to the one we have offered on-site since 1992; all degree, coursework, and exam procedures are identical to the on-site degree.
Further information is available from the Director of Technical Communication, Dr. Thomas Barker (thomas.barker@ttu.edu), or the Director of Graduate Studies in TCR, Dr. Joyce Locke Carter (joyce.carter@ttu.edu).
Frequently Asked Questions about the Online PhD
Study Aids
Learning all about the many figures of speech in the world of rhetoric has been a challenge.  I created this Quizlet to help myself along:  http://quizlet.com/_nxnzu.