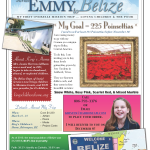 I am raising money to go with my Granna on a mission trip to Belize, Central America.
To do this, I am inviting you to buy these lovely poinsettias grown by Ivey Gardens in Lubbock, Texas.
They are fourteen dollars each, and they come in four beautiful varieties:
Snow White, Rosy Pink, Scarlet Red, & Mixed Marble.
Call 806-793-3376 or email kristen@barronfam.com to place your order.
I will deliver to you on December 6!
More details about Belize and my trip are on the flyer … click the picture to learn more!
Feel free to share this with your friends!!