For my second grade interview project, I chose Andy Wilkinson.  Daddy got excited and made the magazine cover you see here.  He was especially proud of the little barcode at the bottom of the magazine cover.  If you have a fancy phone, when you take a picture, your phone will automatically know to come back to this web page.  Pretty neat!.
I wrote up the interview and posted it here, just like I turned it in.  Click the picture below to look at the report for yourself.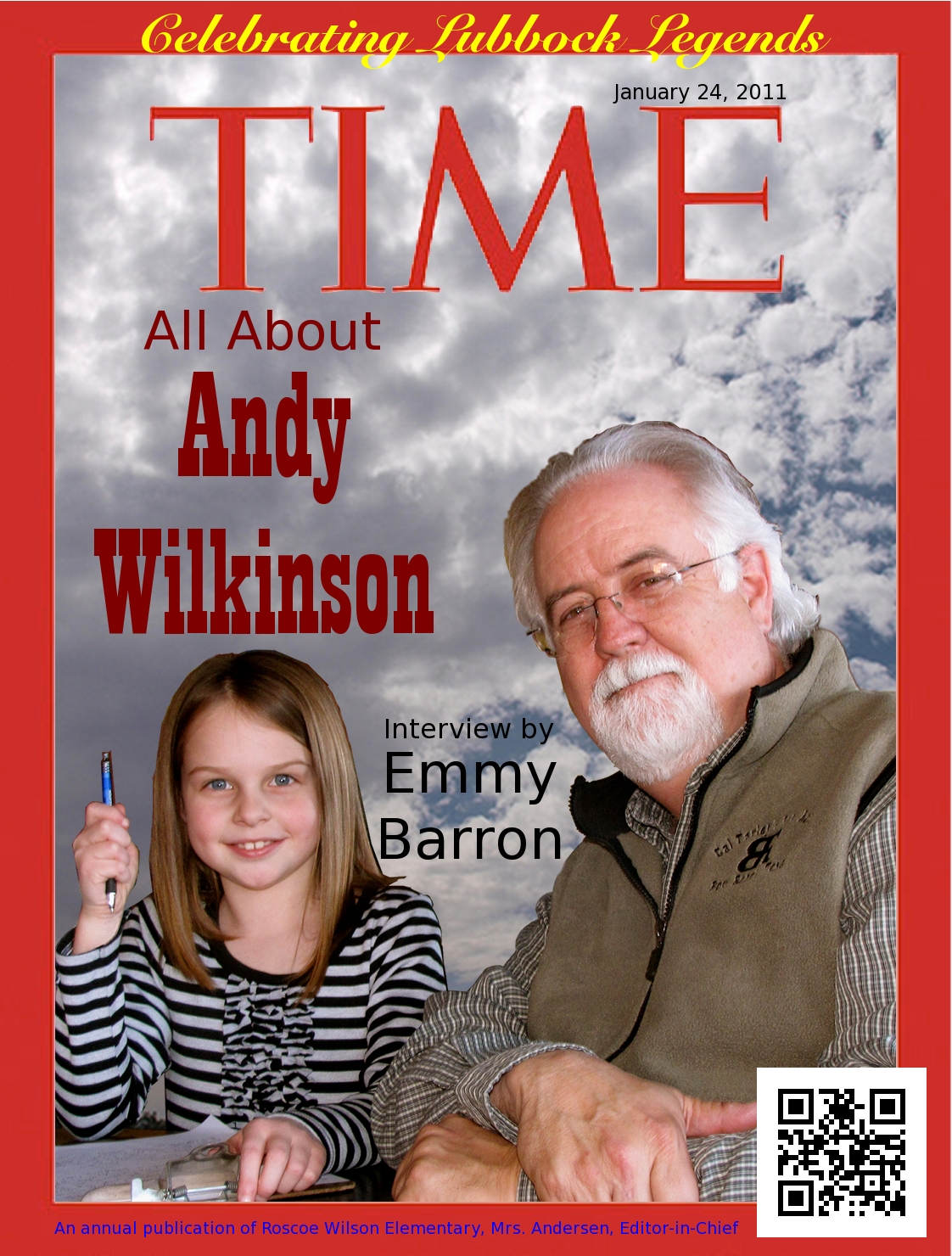 For those of you who don't like to read second grade handwriting, I'll put the actual words of my report in this blog post.